Junior Tennis
Designed for all ages & levels
The Michiana Tennis Academy 
A program designed to create lifetime tennis players
Session 1:
June 6th, 2022 to July 1st, 2022                                                                                 
Session 2:
July 11th, 2022 to August 5th, 2022
Program Details
Two four week sessions
Indoor/Outdoor tennis program
Back-up indoor courts for rain or extreme heat
Part of a full year program
Sibling discount
For more information or if unable to commit to an entire session email: michianatennisacademy@gmail.com
Outdoor Venue
Saint Mary's College Tennis Courts
Notre Dame, IN 46556 
U12 Academy
3:00pm to 6:00pm
Monday, Tuesday, Wednesday, and Thursday
$300/Session
MTA ELITE 
3:00pm to 6:00pm
Monday, Tuesday, Wednesday, and Thursday
$300/Session
2 Days/Week Academy
4:00pm to 6:00pm
Monday/Wednesday or Tuesday/Thursday
$200/Session
U10 Orange Ball/Green Ball
9:00am to 10:30am
Monday/Wednesday/Friday @ SBRC only
$200/Session
Parents Class
9:00am to 10:30am
Every Wednesday @ SBRC only
$75/Session
*Child must be enrolled in MTA Summer Program
Michiana Tennis Academy Director:  Arul Amalnathan
E-Mail: 
michianatennisacademy@gmail.com
Our Programs
Our professional coaching staff will provide the students with sound fundamentals and technical improvement. Our students can range from future high school and/or collegiate players to truly sound recreational players who want to learn a lifelong sport. Regardless of the eventual path of our participants, the Michiana Tennis Academy is designed to develop the junior tennis player without losing the emphasis on providing a fun and social environment for the students.
Our philosophy for each class is level based. Each student will be placed and then participate in a particular class based on their individual skill level. Academy director, Arul Amalnathan, will work with each student to determine the best fit for their continued progress. Arul is an accomplished player and has coached the sport for 20+ years.
JUNIOR MEMBERSHIPS ARE INCLUDED FOR JUNIOR ACADEMY PARTICIPANTS
Spring, Fall, Winter Schedule:
Level 1 & Level 2 – "Regulation Balls": Perfect for juniors who have some experience with the sport and are looking to improve their technique, tennis mindset, and endurance/physical fitness – Ages 12 to 18.
Level 3 – "Green Dot Balls": Students will develop their skills and tennis mindset in a fun and engaging environment with green dot balls – Ages 8 to 11.
Future Stars – "Red/Orange Balls": Skills development using fun drills and age appropriate games – Ages 5 to 8.
Please Note:  If your son/daughter has a conflict with what time they depart from school and may struggle making their respective class on time, please do not worry. We will make adjustments to your monthly bill. We do not want any student to feel they can't participate in a class if they arrive late.
Level
Day & Time
Frequency
Price
Level 1 & Level 2: "Regulation Balls"
Ages: 12 – 18
Mon – Fri
5:00 – 7:00 PM
Friday Match Play
9+ or more classes
5 – 8 classes
1 – 4 classes
$30/class
$35/class
$40/class
Maximum Billing: $350/month
Level 3: "Green Dot Balls"
Ages: 8 – 11
Mon – Thur
4:00 – 5:00 PM
9+ or more classes
5 – 8 classes
1 – 4 classes
$20/class
$25/class
$30/class
Maximum Billing: $240/month
Future Stars: "Red/Orange Balls"
Ages: 5 – 8
Mon – Thur
4:00 – 5:00 PM
9+ or more classes
5 – 8 classes
1 – 4 classes
$20/class
$25/class
$30/class
Maximum Billing: $240/month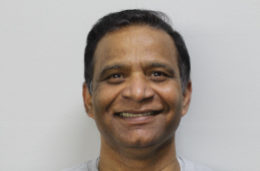 ARUL AMALNATHAN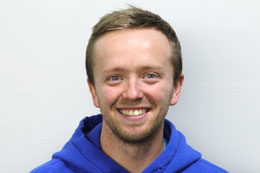 Brad Foster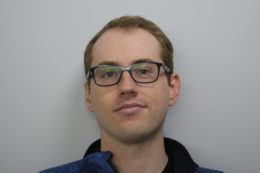 Brenton Reynor